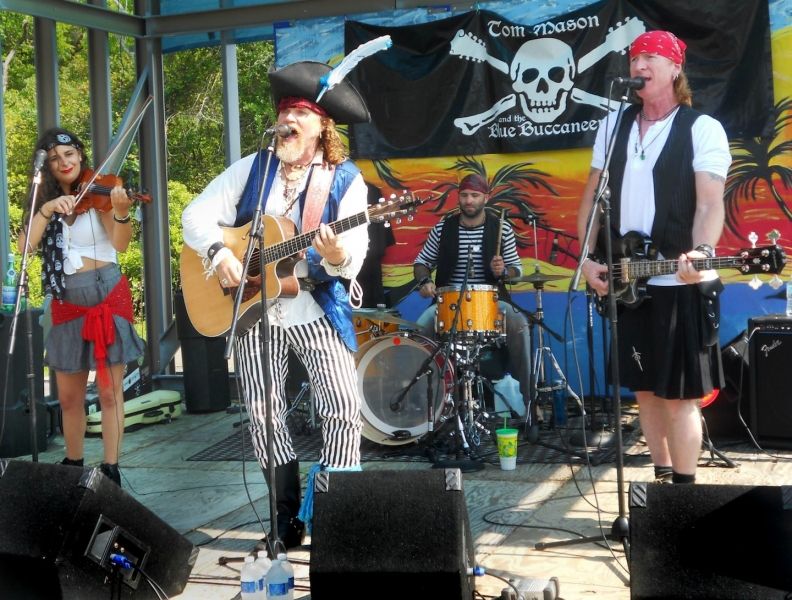 We had a most successful raid on the Pirates of the Carrabellean Festival, AKA the Carrabelle Riverfront festival. So successful, in fact, the mayor gave us the key to the city! (Rumor has it the locks were changed immediately!) 
   Pete hauled away or heaved to or something…  
   We sailed into Carrabelle on the historic schooner the Governor Stone (propelled magically without its sails), and upon arriving Maria played a rousing version of "Morrison's Jig".  
The local grocer even adjusted their sign for the pirate festival: 
Alo Over the weekend we witnessed the Fishy Fashion Show, the spring collection using fabrics and materials that sprung from the seas and the beaches near Carrabelle.  We also had plenty of pirates singing with us.