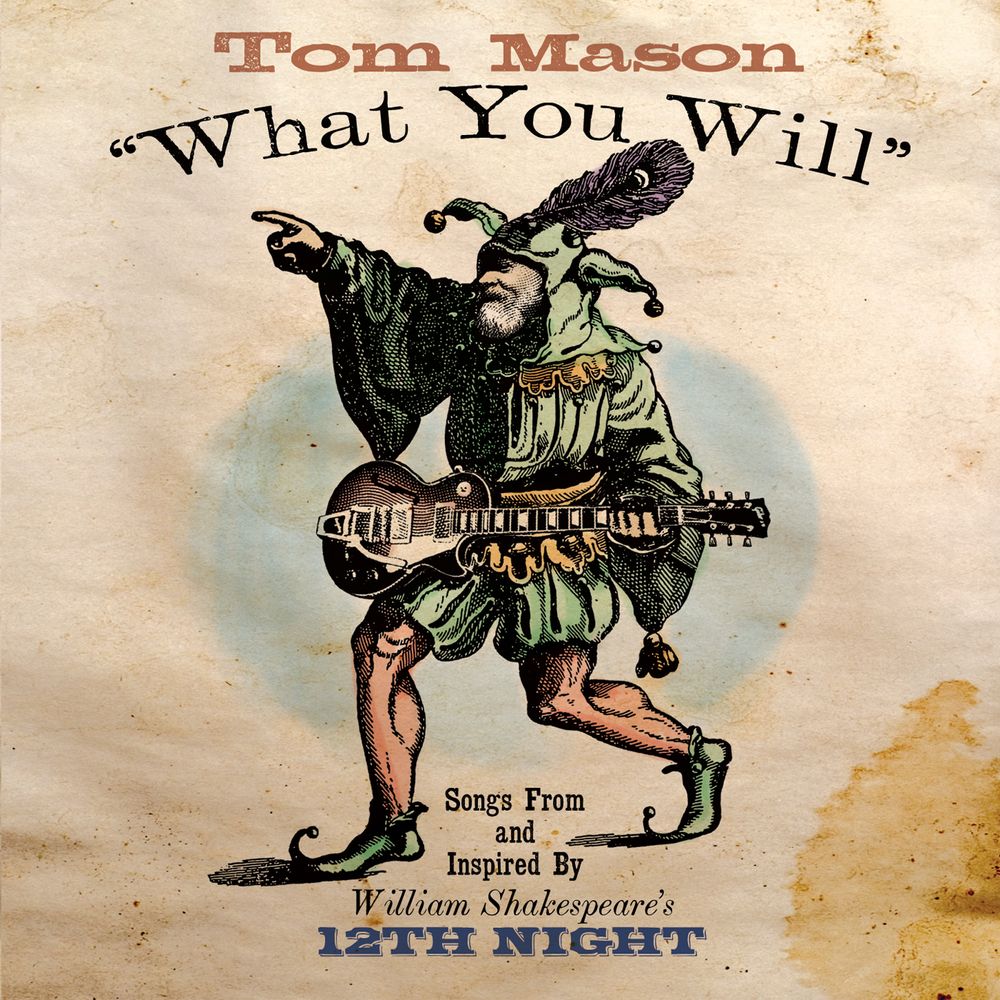 If music be the food of love, rock on!
When I was asked to play Feste the Fool and compose the music, I wanted to make music that would stand on its own. I decided to make a CD of the songs, accompanied by Michael Webb, Josh McEwen,  and Daniel Seymour and a fine bunch of singers. The result is "What You Will: Songs From and Inspired by William Shakespeare's 12th Night". While some of the lyrics are 400 years old, the music is modern, a mix of folk rock, Beatlesque pop, blues, and gospel.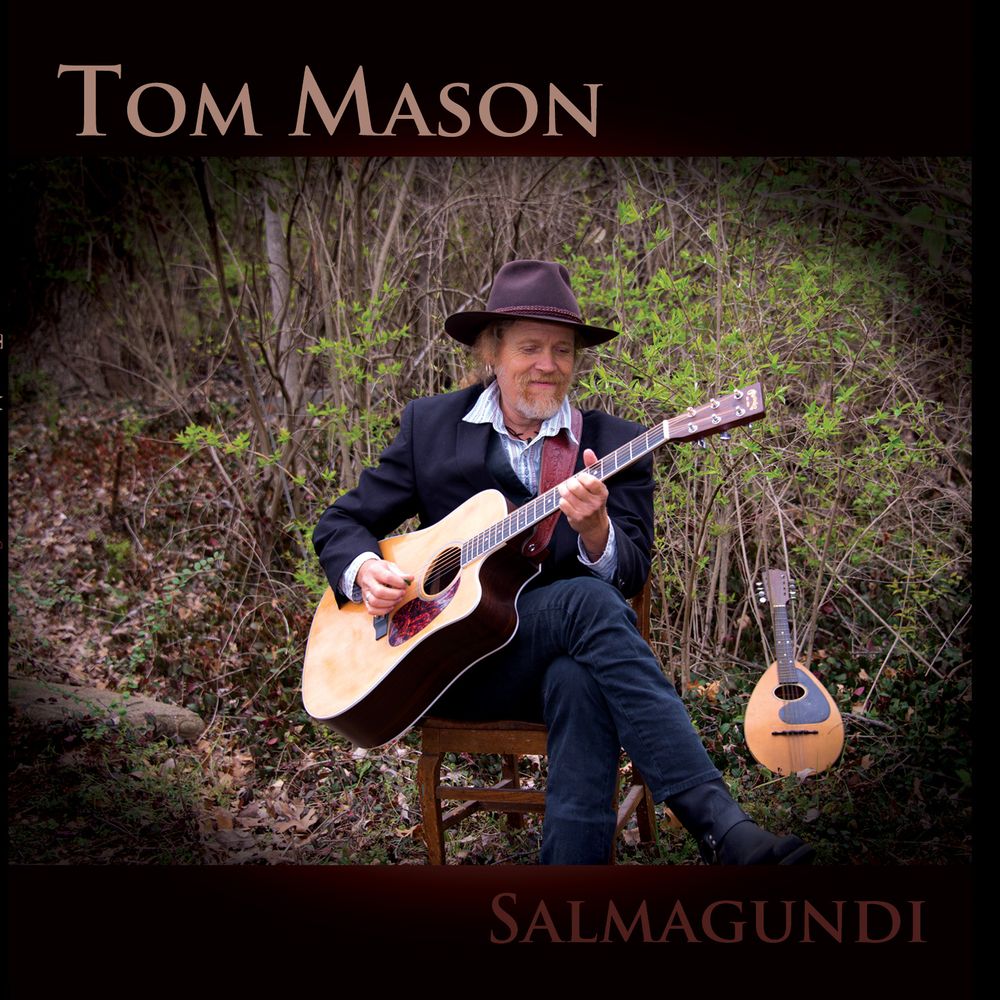 Salmagundi: A Tom Mason Anthology
An anthology that includes songs from out-of-print CD's "Alchemy" and "Where Shadows Fall". Some long-time favorite are "I Thought I Heard a Train", "The World is Drunk" and "Chano Pozo's Shoes". The jacket has the words and chords to "I Don't Want the Night to End" and "I Thought I Heard a Train", so you can sing and play along!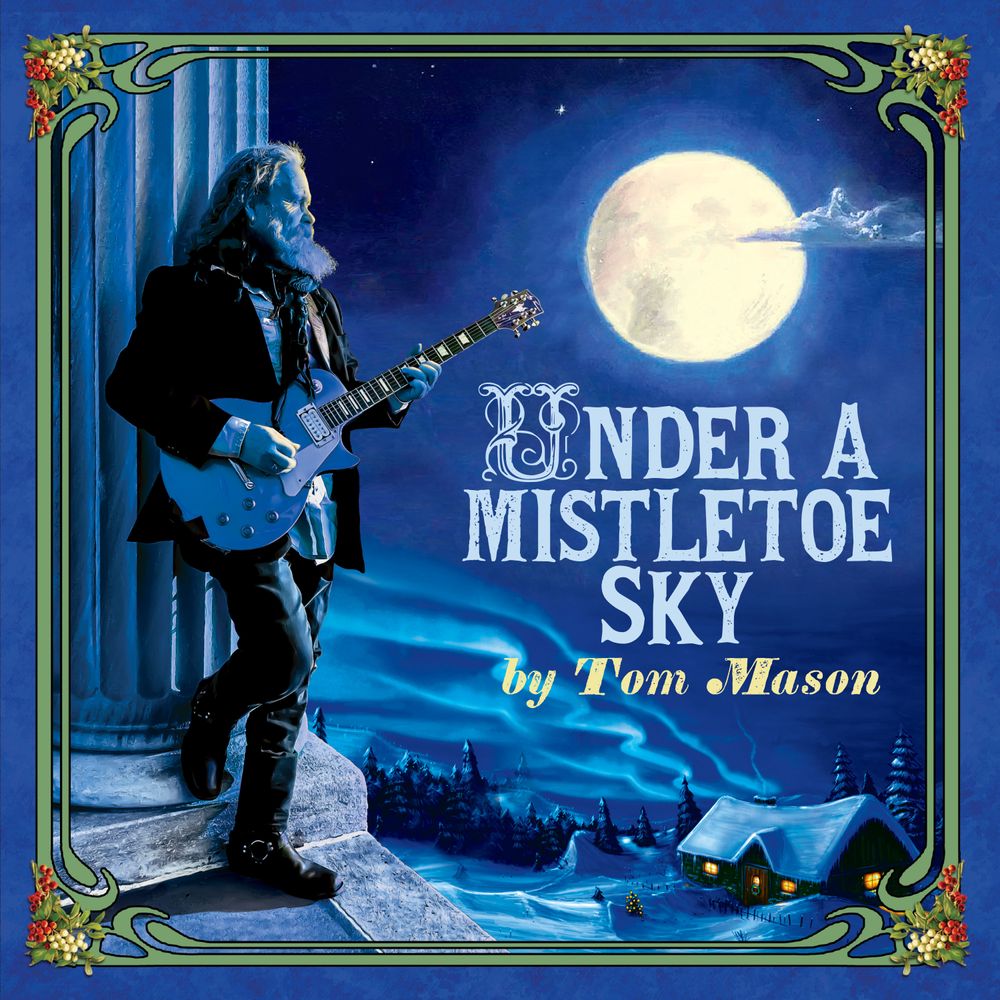 Under a Mistletoe Sky
Ten new original rock and roll Christmas tunes, produced by Michael Webb, including "Gift-Wrapped Girl", "Little Elvis, King of the Elves", and "Christmas Boogaloo". East Nashvillian wrote "It's a rocker, it's fun, and by golly, it's Christmas, from the first note to the last" and No Depression said "No Christmas party this year will be complete without Tom Mason's bluesy, rocking album…   On Under a Mistletoe Sky, Mason, the sly and jolly rock and roll elf, and his merry band of helpers deliver a sack brimming with rollicking songs that keep everybody dancing with the joy of the season."
A Slide Guitar Christmas
Ten instrumental versions of classic Christmas carols played on dobro and slide guitar, unlike any Christmas album you've heard. There are Latin grooves, a "Drummer Boy" with a New Orleans second line groove, a soothingly psychedelic "Angels We Have Heard on High", and an upbeat "Jolly Old St Nicholas" with soaring trumpet and a trombonist discharged from the Salvation Army.  A longtime holiday favorite.  
Tom Mason Poster Collection