Welcome to my blog. There's a first time for everything! I'll promise to fall behind, seeing as how I don't like to interrupt the here and now until it's the there and then, but I'm going to try to keep at the most a week behind on my travels. (Check the calendar to see where I actually am!) The morning after Phil Lee's record release party at Norm's river roadhouse, Phil and I left Nashville for Edinburgh, via Washington and London. The flight to London was pleasant enough, with Phil losing and finding boarding passes, an I-pod and a phone, and turning on his charm with the English flight attendants, who threw packets of pretzels at us across the plane. In London we went through customs and must have looked like a pair of hobos in the standing in lines with dozens of Islamic families dressed in clean white robes. Even the children were immaculate, peaking out at us from behind their parents' and grandparents' legs.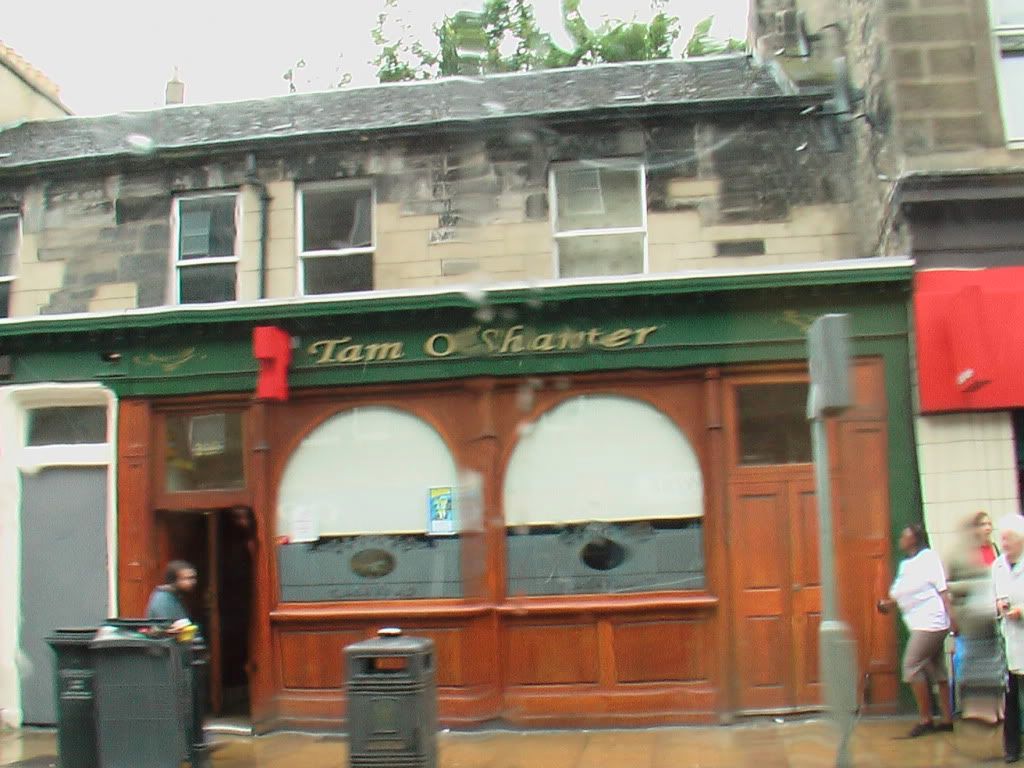 In Edinburgh we were picked up by Phil's partner Peter Barbour and his girlfriend Laurie, and were driven directly to an interview at Radio Leith with Kevin McEwen, which went surprisingly well considering how long we'd been up. After a meal at a sidewalk café on Rose Street we took the four-hour drive to Inverness and the Scottish Highlands, my head occasionally nodding off despite the increasingly breathtaking beauty of the Scottish countryside. We were even greeted by a rainbow just south of Inverness, as if the scenery wasn't enough already to dispel any Brigadoon-inspired cynicism.
From Inverness we went to Dingwall in search of Rob Ellen, DJ, Medicine Show ringleader, promoter of good music, and at the moment, chauffer for a couple of American song-writing rounders. We finally caught up with him in Strathpeffer in Ross-shire in the Highlands, where we stayed for the following four nights at the MacKenzie house, run by the wonderful Steve and Clancy Macdonald and their son Angus, big music fans and owners of Square Wheels bike shop in Strathpeffer. In a successful attempt to avoid jet lag, we stayed up and went to a pub where we met the promoter Rob Ellen, his brother Mark, and two other musicians, Texan Tim Scott and Scot Matt Morrow, and their American friend Cassandra, who were also staying at the Mackenzie House.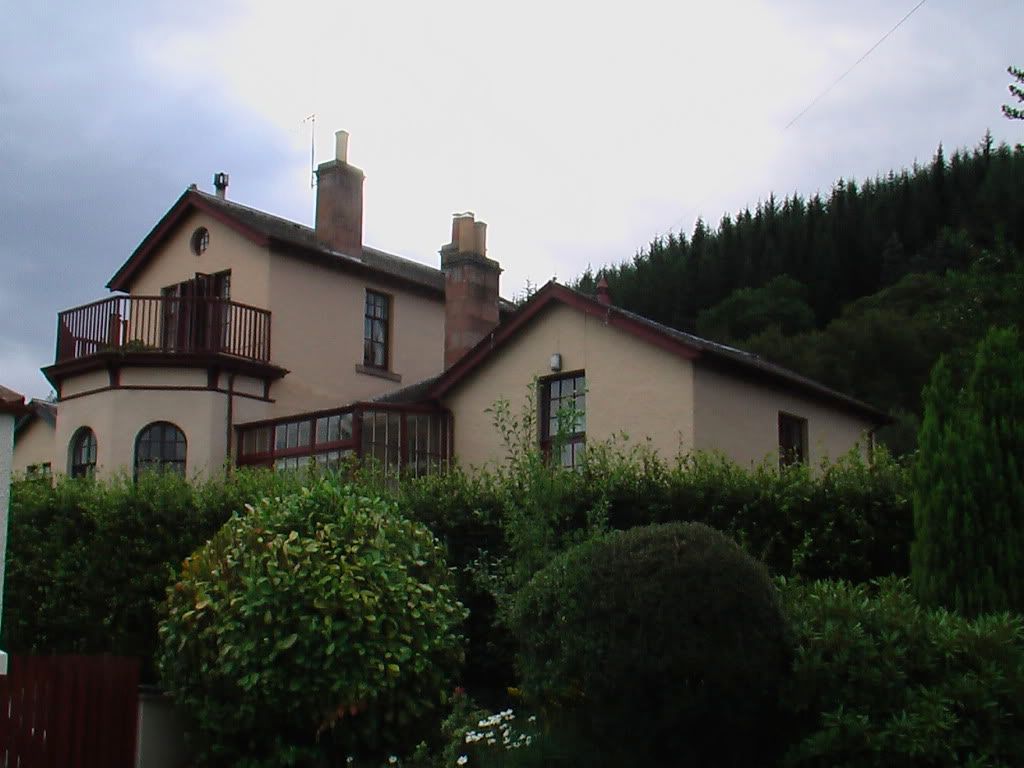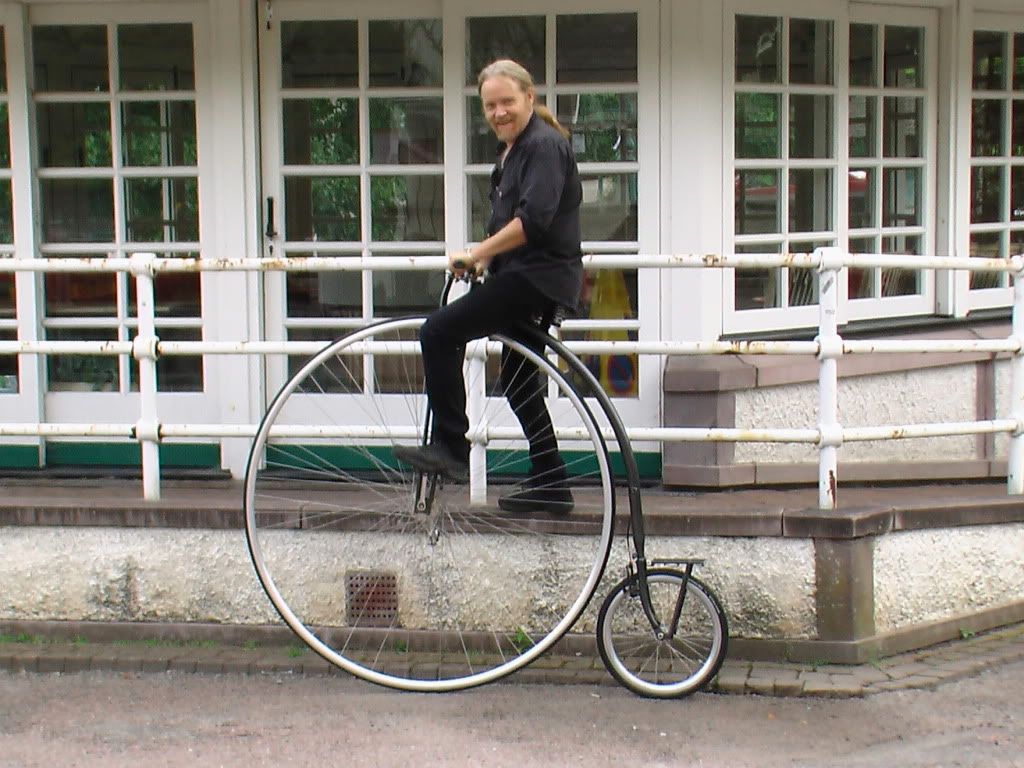 On our second day we drove to Ullapool, a fishing village on Loch Broom the west coast of Scotland reminiscent of the film "Local Hero". We stopped for a drink at the Argyle Hotel and took in the view of the harbor, and then had an interview on Rob's Medicine Show program on Loch Broom FM. Rob played "The World is Drunk", (its first performance on radio!), and then it was off and running with a crazy Phil Lee interview. After the interview we stepped outside and saw another Scottish rainbow and walked down to the Argyle for a fine meal of locally caught sea bream before our performance with local band The Confederates and Mark Dean Ellen (No Comebacks).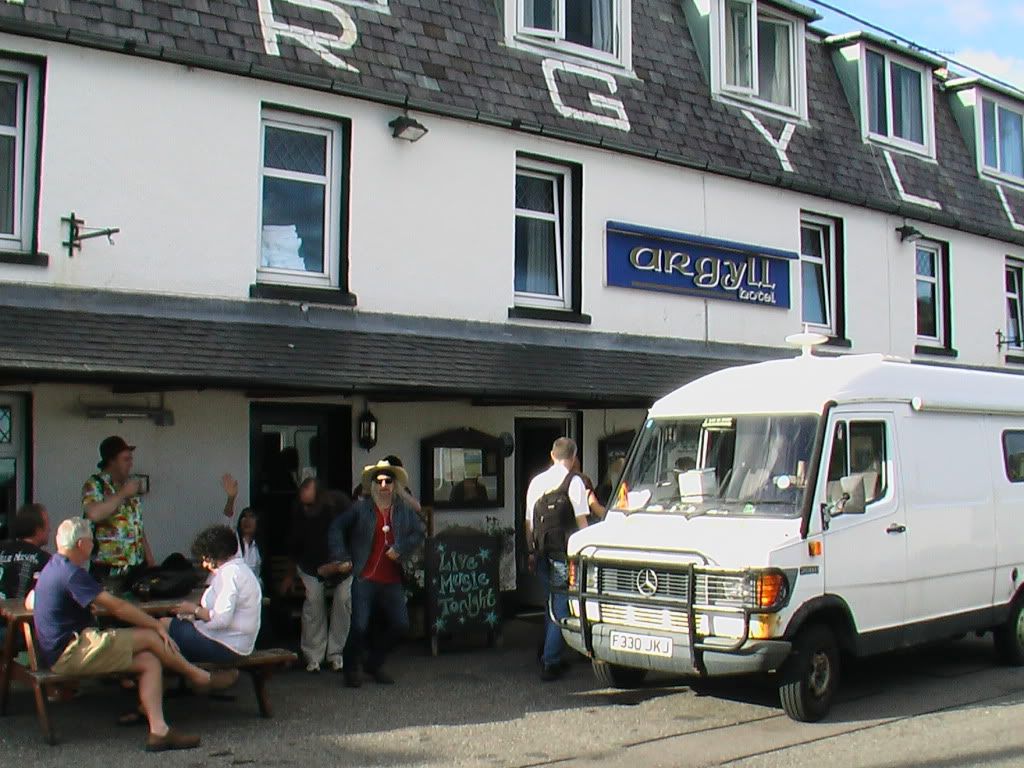 On Wednesday I went with Peter Barbour and Laurie to Culloden battlefield, the site of the last battle fought on British soil, in 1745. Bonnie Prince Charlie returned from exile in France to re-take the throne of Scotland from the British, but was defeated. It's great museum, laid out with information, artifacts, and recorded recitations of the two factions on opposing walls. While I was there a storyteller gave a presentation on the aftermath of the war, the devastation and the complete suppression of Scottish culture. (Their music couldn't be played, their language spoken, and even kilts were outlawed until the reign of Queen Victoria.) Near Culloden is Clava Cairns a cemetary built between three and four thousand years ago, circles of stone surrounded by monoliths, with single corridors aimed at the direction of the sun on the day of the summer solstice. It's funny how much more in touch with the earth and seasons they were than us in the "information age".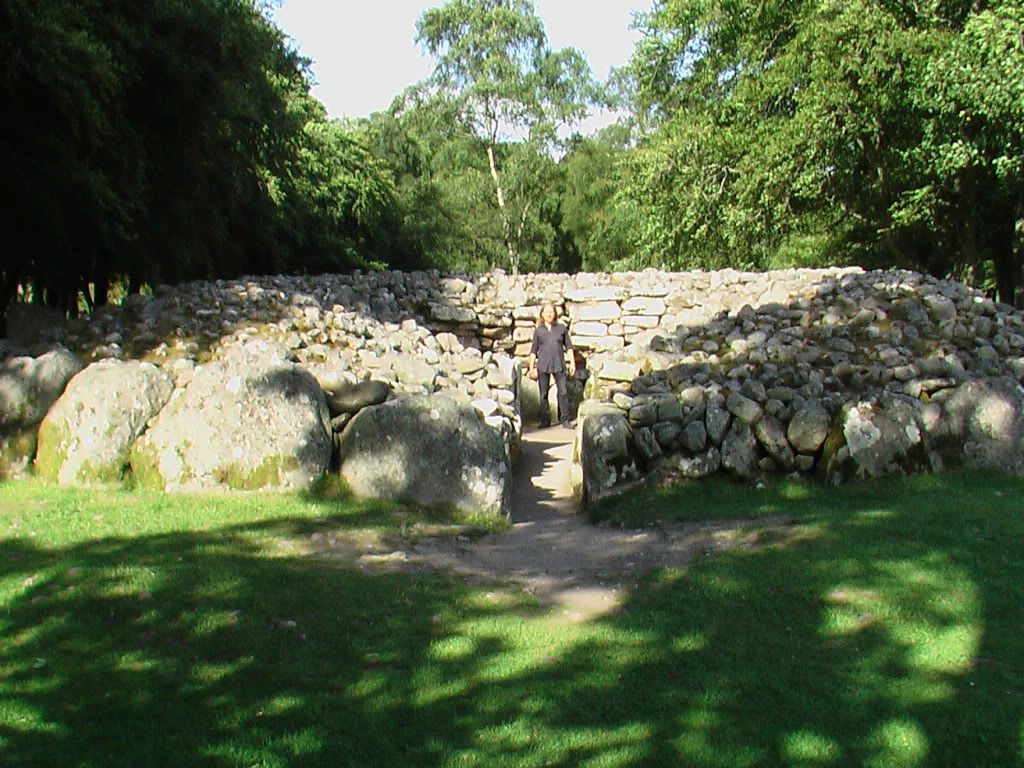 On Wednesday night we played at Hootenanny's in Inverness as a part of the Belladrum Fringe Festival, with three floors of acts coming to the weekend festival. Phil and I played on the main stage on the ground floor, on a stage big enough to handle our dance moves. The crowd dug Phil. An hour later I did a solo set on the third floor in a great room filled with comfortable people on couches, and the crowd was great singing along on the sing-alongs, and Glaswegian Matt Morrow got up to play with me for the last two songs, without a moment's warning. That evening I also got a taste of some music from new friends the Cross-Eyed gals, 32 Miles to Breakfast, and Mark Dean Ellen. Our time in Strathpeffer was a perfect introduction to the Highlands. There are biking and hiking trails through the hills surrounding the town, which the Macdonalds have helped develop. One day I took a long hike up through the forests and to a lookout point that looked over thousands of acres of undeveloped mountains and forest, a gorgeous sight to behold, and then down an ever-narrowing path surrounded by raspberry bushes. I gorged, and then cut through a golf course (Scotland!) and a forest.